New Toys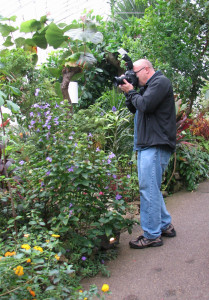 Do you know the look a little kid gets on his face when he's anticipating getting a new toy? Well, that look has been on Al's face for a few days now. Because he's about to get a new camera.
The past few months have been full of research, websites, reviews, test shots, and everything else one must do to buy the perfect new camera. Then there was the bag… what is the perfect size and shape to easily tote along everything he needs to grab that perfect shot at the spur of the moment.
The bag is here.
The camera is not.
As of yet, anyway.
The cameras that we use for professional shoots, including senior picture shoots, family portraits, art, and so on, are BIG cameras with a lot of heavy stuff attached to them. It's not always easy to get them deep into a forest, or down a tough trail to the perfect waterfall shot. They may not look like they weigh much, but believe me, after an hour or two of holding a ten pound piece of equipment up to your face, you feel the burn.
So we're in the market for a smaller, lighter camera that can go from point-and-shoot to fully manual but can be thrown in the motorcycle bag, and I believe he's finally found The One. Expect some amazing pictures in the coming months, because you never know when the perfect shot will appear before your eyes. He'll be ready.